Shiva for Anita Israel
We are deeply saddened by the death of our friend and member, Anita Israel.

The family will be observing the week of Shiva (period of mourning) through Wednesday evening December 4. Visitors welcome Monday, Tuesday, Dec. 2 - 3, from 1 pm to 9 pm. There will be an evening minyan (prayer service) at their home, 129 Log Hill Road, Carlisle, MA, each evening at 7:30 pm. On Wednesday Dec 4 there will be an evening minyan at TEMPLE BETH ISRAEL in Waltham at 5:45 pm (following candle lighting at City Hall). If you can attend one or more evenings, please sign up to help guarantee a minyan each evening.
This Shabbat @TBI
Rabbi Tracy Nathan

December 7, 2013

9:00 am - 1:00 pm
UPCOMING SERVICES HIGHLIGHTS
Nov 28 - Thanksgiving Minyan at 8 am
Nov 30 - Cantor Ellen Band leads Shacharit, Hallel, and Musaf. She will also read Torah and give a D'var Torah
From our Blog
Mazal Tov to TBI member Hankus Netsky who was listed as one of the world's most important Jews in the Boston Globe on November 14. This article appeared in the Boston Globe announcing the award published in The Forward. Hankus will

More >>

Dina Baker gave the D'var Torah for Vayetzei at services on November 9. Va-yetzei begins by quickly letting us know from where Yaacov has departed—Beer-sheba—and where he's going—Haran. This single sentence proves to provide the framework for the much

More >>
Comfort Food Shabbat Dinner
Friday night, December 20, 2013
6;00 PM (note earlier start time for winter months)
Kabbalat Shabbat Services begin at 6:00 pm followed by dinner and singing.
Menu: Home made mac n cheese, vegetarian chili, corn bread, mixed veggies, salad, and apple crisp. Prices increase by $3 per person for those who register after the Wednesday prior to the dinner.
Pay now with Paypal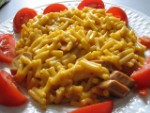 Leonard Solomon Concert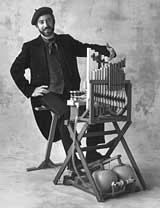 Leonard Solomon and his One Man Bellowphone show is pure fun! He has charmed audiences from Singapore and Japan to Jordan Hall in Boston. He plays everything from national anthems to Klezmer music on a remarkable variety of instruments made out of basketballs, stovepipes, and bits and pieces of treasure from the junkyard. Sunday, October 27, 2013